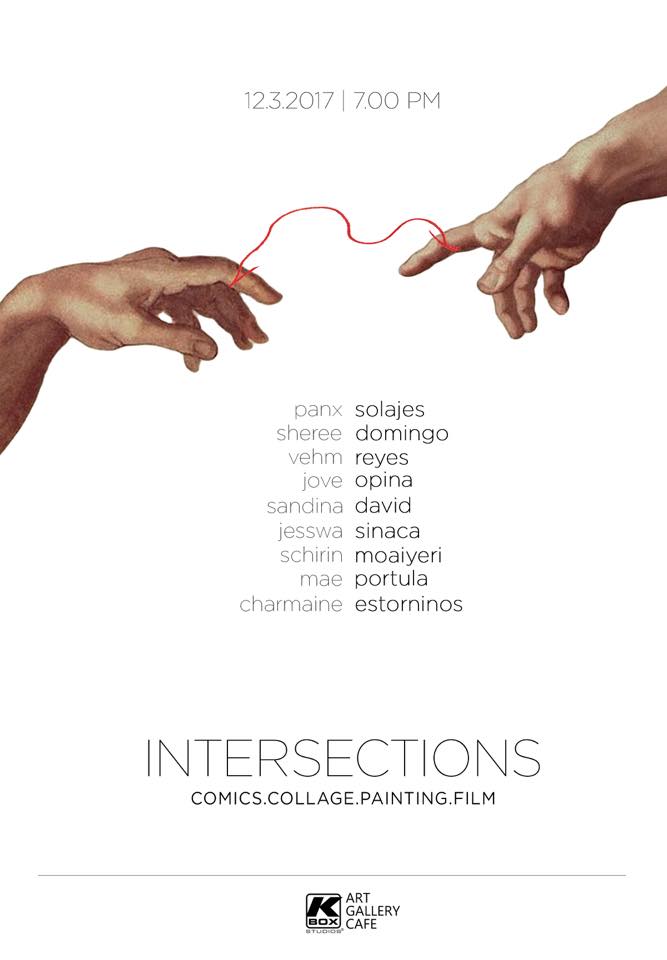 Join us this December 3, 7 PM KBOX Art Gallery Cafe for the public opening of INTERSECTIONS, a mixed media exhibition of artists from Tacloban, Manila, and Berlin.
In Japanese legend, the red thread of fate grows in your heart and flows out of your finger and goes on to intertwine with other people — linking your heart with theirs. INTERSECTIONS is a celebration of the linkages made between the artists by time, friendship, and their shared passion for the arts.
We want to encourage the youth of Tacloban to visit and experience our experiments, to share conversations with the artists and fellow enthusiasts, and to be inspired to find their voices of expression.