2019 was an extremely interesting time for KBOX Studios, and that's one of the reasons why a lot of people were in tears jumping up and down on toilets crying and wailing about how it went by too soon and how they never even got to enjoy the holidays. Oh, wait. I think that was just me. Besides, Typhoon Ursula happened and a black hole sprouted in Tacloban for weeks starting on Christmas! Black out — I meant black out. I really need to quit the psilocybin. But we're not here to talk about me, or the typhoon, or the jumping up and down on toilets. We're here to talk about last year, and how it rocked.
JANUARY
We started the year with a different mind-set and decided to release KPOP friendly videos. Wow. That never happened, though I wish we had invited Momoland for a quickie on KBOXTV. Instead, we went the rockers route, recorded, and did a video shoot with Motmot the Great and his awesome drum covers. We also did that with John Raven Curbilla and he was actually the first one we shot. We also released the KBOXTV Interviews of Jaydi and Joffet during this time and their fans absolutely loved it. I was really rooting for Momoland but Nancy herself texted me and told me it was a bad idea. I know she's just playing hard to get, so I earnestly texted her back again and proceeded to project a calm, cool, and mysterious exterior by emailing her a dozen love notes every hour.
FEBRUARY
A month later, I was still waiting for her official reply, and, let's be honest, we all know the restraining order the courts gave me was just her way of being coy. So yeah, KBOXTV was still on a roll and we released Silverlining (an alternative powerhouse band). During this time, we also supported Donya Benie Entertainment Productions and involved ourselves in a play. We started preparing for it and researched a lot. We learned many things and was grateful that we ventured into the avenue of theatre. We also celebrated KBOX RADIO's 1st anniversary and invited distinguished guests like Viva Airport, Greenpeace, and Slingshotz. We witnessed their first-rate performances and livestreamed the whole event on YouTube and Facebook. Afterwards, we released Samoan's KBOXTV interview and they were exceptional.
MARCH
So Nancy finally gave up on our love and I messaged her under a different account and told her that I respected her decision and I was going to honor it by not calling for one day. So I busied myself during these troubling times, and we released KBOXTV interviews of NRS (an awesome Ska band) and Pizkatz (another great Punk Ska band). Last month also saw the LARAB 2018 Music and Arts Festival at Catarman and 1cam1shot was there to document it all. We decided to upload the video for that event on this month, and even though it had 2018 on it, the event actually happened in 2019. It was one big party with lots of tattoo, skateboarding, beer pongs, and musical performances. I was also there in my dreams happily smooching with Nancy and the rest of the Momolanders. So yeah, March was the kind of month that was literally warming up for the summer and we were totally ready to rock it.
APRIL
BOOM! April came and Nancy texted me. Well it was actually her lawyer telling me to stop it (whatever that means), but the text was an extension of herself, if you think about it. So yeah, April was the month of the SIRAK FESTIVAL. It was the anniversary of KBOX STUDIOS and we decided to call it SIRAK in honor of our mission and vision to shine a light on all things the waray-waray culture has produced in the past. It's a celebration of our identity and we were proud to showcase it for two nights. It got to the point where people were saying "maupay na sirak ha iyo natanan" — which roughly translates to "positive ultraviolet rays for all you humans". The 2-night show was a success, and we all got drunk and got to perform and never even once thought of Nancy and the way she moves onstage. So yes, we even livestreamed the whole event with the help of PRTV12. It was also during this event that KBOX Studios announced VIVA AIRPORT's OFFICIAL Album Launch, along with the Official Music Video. Everything was perfectly awesome. During the preparation for the festival, we concurrently released the KBOXTV interview of ISOTONES (a cool OPM rock band).
MAY
The previous month was as exhilarating as it was rigorous. We decided to take a break for a while and went on a vacation to the HIGATANGAN ISLAND SUMMER MUSIC FEST. Nancy couldn't come with us so I was a bit disappointed with her. I took revenge on her by not looking her up on YouTube for one whole day. So I passed the time looking at all the other girls onstage at Higatangan Island. They didn't compare with Momoland, but at least they were there to comfort my eyes. The whole thing was an awesome party filled with booze, music, and… booze. During this time, we also actively promoted VIVA AIRPORT's album on social media. We also prepared for upcoming gigs because the Tacloban June Festival was coming and it could only mean one thing! LECHON! Such were the ways in which we tried to put Nancy out of our minds.
JUNE
Ah, June. So much has happened that we neglected to list down every little thing we did on each day leading up to the Fiesta. Thankfully we didn't, because we'd end up writing a whole damn encyclopedia series about it if we did. There are some highlights worthy of mention, however. INKFEST happened and it was rockin! We gave our full support and 1cam1shot documented the whole thing from top to bottom of the models. Live Music was present, as well. It was also during this time that we interviewed Fingerchain (A hard-hitting Nu-Metal Band) for KBOXTV. Also, I was concurrently trying to put the pieces of my life together and move on about Nancy, when she suddenly appeared and visited KBox Studios. Not really. It was just a group from South Korea called the Breakthrough Band. They were brilliant musicians and they reminded me of Nancy again. There is no escape.
JULY
The project with Donya Benie Entertainment Productions came through and we were working day and night to make the shows a success. We tried almost everything, from press cons and other marketing strategies. There were a lot of hurdles during pre-production. In the end, it was all worth it. The shows were a hit. Lots of people were talking about it. Even up till now, people are still talking about it. Heck, I'm still talking about it and you're reading about it. I could shut up about it but I guess I'm so proud of what we did that I'd feel it was a crime to not mention it for at least once a week. So yeah, the play MATAMIS AN GUGMA, MAPAIT AN KAHADLOK by Angie Calumpiano was a righteous success. Parallel to the theatre play was another show in which we gave our support was the MUSICA PARA CUATRO MANOS (Charisse and Karla —two beautiful and talented ladies on the piano). July was filled with our sweat and I succeeded on not checking on Nancy's Instagram for three whole days. Ok, maybe two.
AUGUST
August was a breath of fresh air. We didn't work for a whole month. I'm kidding. But we did manage to relax a bit after everything that's happened. We interviewed Chubby Boys (a rockin' OPM metal band) for KBOXTV. We also did that with Descended To Salvage (a great metal group). Yes sir, our KBOXTV interviews were still going strong. During all this, I wondered if Nancy would still be open to a KBOXTV special in which I would personally interview her. That wasn't too much to ask, was it? It was worth a try and I resolved to message her one last time. I got a response in the form of my Instagram account being suspended for an indefinite amount of time. Thus ended the adventures into Nancy's privacy.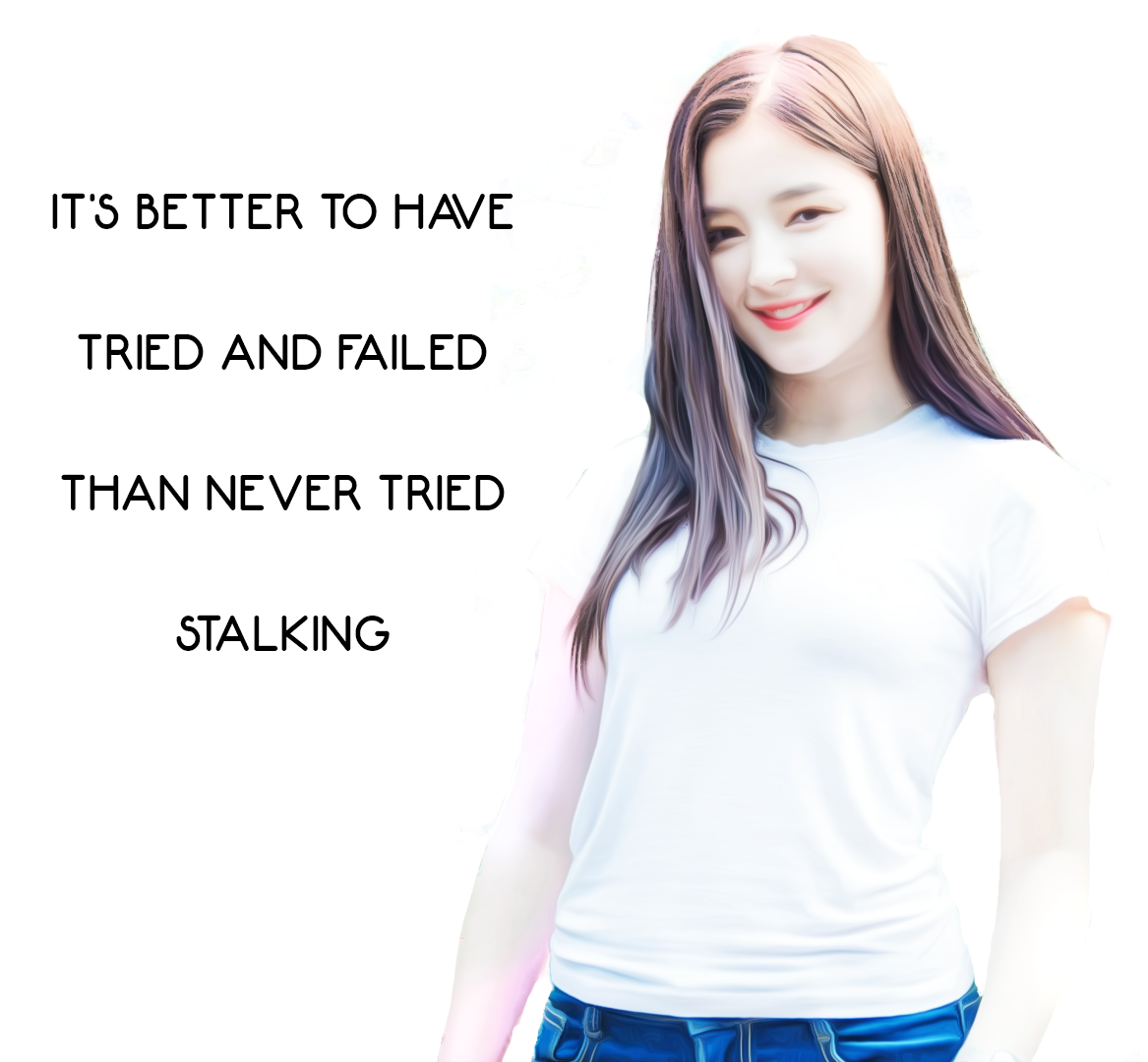 SEPTEMBER
September was an immensely exhilarating month compared to the previous months that we experienced. For one thing, it was the 8th Anniversary of Cerebro. The weekends were a blast and musicians from all over came to play and showcase their talents. Hip Hop Night was crowded and bouncing, as usual. Metal Night was even more saturated with metalheads of all colors. Songwriters Night was filled with relaxing and intelligent music. Girl Power Night was brilliant in all its feminine glory. Blues Night was chill, somber, and passionate. Guitar Fest Night was an electrifying trip. Reggae night was energetic and swinging. And the final night, The Culmination Night, was an impressive night to remember. Various musicians from previous nights performed once more, gave their all, and made us all dance, bob, and order more drinks. Yes, Nancy, we managed to have a good time without you on our minds.
OCTOBER
ISLA's Inarte has always been mutually supportive with KBox Studios. With events cropping up all over town in the name of Art, KBox Studios kept up with ISLA and supported them all the way. From the KBOX Café to the Cerebro Bar, we documented and helped them with their events —most especially the nude paintings. During this time, we released KBOXTV video interviews of Happy Hunting Grounds (an awesome hard rockin' progressive veteran band). We also invited Lemon Grass (an extremely talented Reggae Band from Calbayog, Samar) for a chat and a fun interview with KBOXTV. Oh yeah, also, in other news, Momoland visited the Philippines during this time — not that it's a big deal or anything.
NOVEMBER
The previous month was also a tragic one for the people of Mindanao because of the terrible earthquakes that happened. So at the start of November, KBOX Studios decided to help out. We set up a Yolanda Commemoration Event and called it MUSIC FOR MINDANAO. It was a program designed to help out people affected by natural disasters. We called for donations and Live Music to help create awareness for the event so that even more people would come and help out. We managed to livestream it on Facebook and it was a success. We partnered up with the Volunteer for the Visayans group and that allowed us to send relief goods to the affected areas. Rappler even got around to featuring our event in one of their articles. Concurrently, KBOXTV did not let up and continued their sessions with CLR alongside Deadkey and Denial RC. Also, Nancy, please take me back.
Ahh… December. The most awaited time of the year — if only to wrap up all those wonderful events just so we can get a move on to the next year. As usual, KBOXTV got busy and we released a video of Fresh Aire with their waray-waray rendition of 'Anak' by Freddie Aguilar.
Christmas Parties were happening all over Tacloban and KBox Studios was not lacking in the Holiday spirit, either. We partied, we got drunk a little, laughed hard a little, and then got hit by Typhoon Ursula a little too frickin' hard. Yep, black out. So that's how the year ended — no internet for days. On the bright side, I finally got over my addiction to Nancy and Momoland…
I think…