Descended to Salvage is a straight-up headbanging, guitar-crunching, drum-rumbling, vocal screaming Metal band from Tacloban whose members come from various genres that complement, and at the same time, reflect each other. Their current lineup is Atip Christian (Guitar), Kempz Cartalla (Vocals), Mark Urbaneja (Drums), Carl Solite (Bass), and Martin Leo Cabz (Guitar).
The group started out as a project band in December of 2011. They had decided to join the Muziklaban contest during that time. When 2012 rolled around, they'd already organized themselves into a complex machine of dexterous notes and thunderous strikes. They won the Muziklaban Contest screening in Tacloban and were able to reach Cebu to contend with all the other bands there. This experience solidified their resolve to continue with their group and create more original compositions.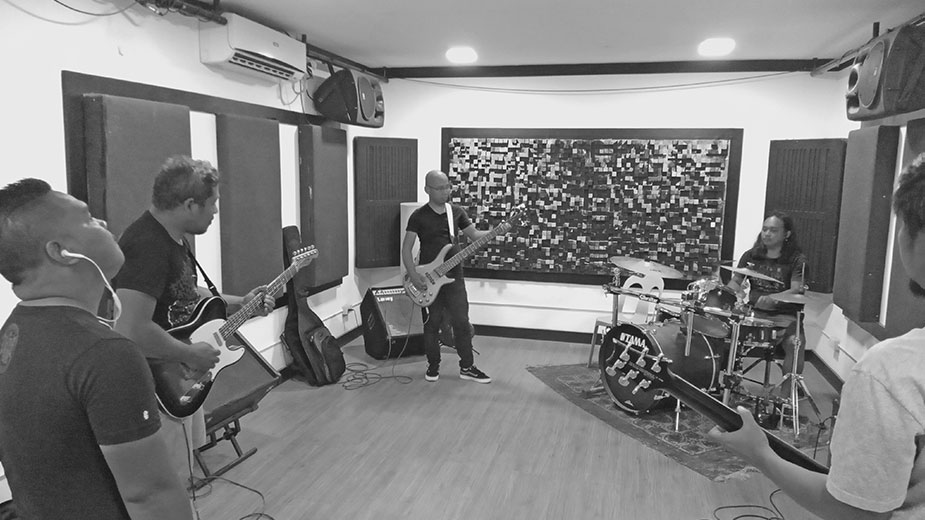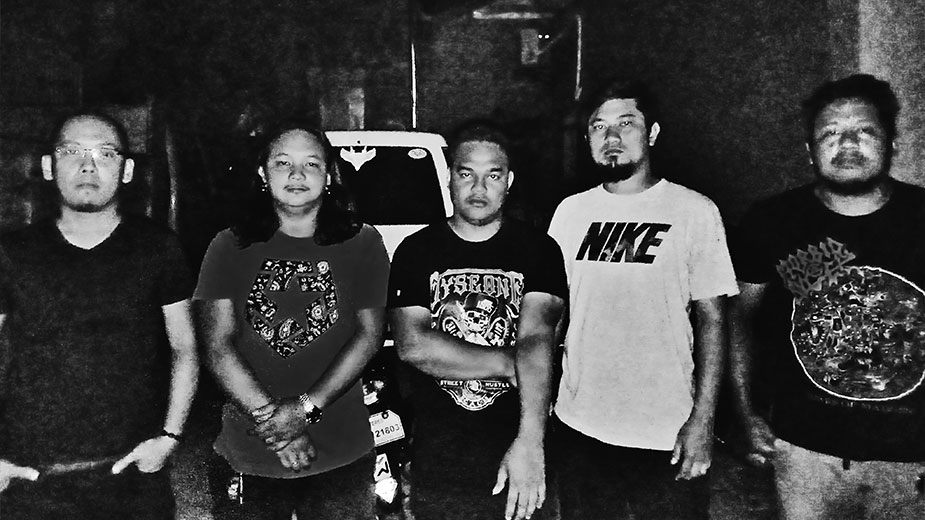 Kempz used to be a vocalist for the awesome band Moabytes (for those who don't know, their mid-2000s hit song 'Special Mamon' — of which Kempz is the composer — is still quite famous even up to this day here in Tacloban). He started around 2004 with reggae bands during High School. After that, he experimented with Alternative Rock then jumped hard into Metal without hesitation, which was the time when Martin invited Kempz to form a project for the Muziklaban battle of the bands. The rest, as they all say, is history.
Martin joined his first band around 2003 back in High School. It was a Hardcore Metal band and it reflected the atmosphere of the time. A lot of Hardcore bands were materializing during that era and Martin was right in the thick of it. The fact that he was a vocalist — and not a guitarist — from the start, never even came up during drinking sessions with his bandmates until KBox TV interviewed them. Although, he admits that being the vocalist was only a one-time thing during a battle of the bands contest in Pastrana. He credits Dimebag Darrel as a huge influence on his guitar playing.
Right off the bat, Mark always wanted to be a drummer. It was in the 2nd grade that he fell in love with the drums, and he asked his father, who knew how to play a variety of musical instruments, to teach him. The first song he learned on the drums was the Kuratsa Mayor. Credit this to the fact his father was in a band that catered to the local popular music of the region. He first joined a band that played a lot of Bamboo in 2006. Needless to say, he idolized Vic Mercado — Bamboo's drummer. When Martin asked him to play drums for the band, he gladly accepted.
Atip started out a bit late in his career as a guitarist during college. He joined a three-piece band around the year 2005 with him at the helm of both the vocals and the guitar. Impressively, the said band quickly embedded itself within the Emo Punk genre at the time and had called itself Project Butterfly. When Atip jammed with Martin and some members of Descended To Salvage, everything immediately clicked together and that's when he decided to join the group. He'd already been friends with some of the members so the transition went smoothly enough.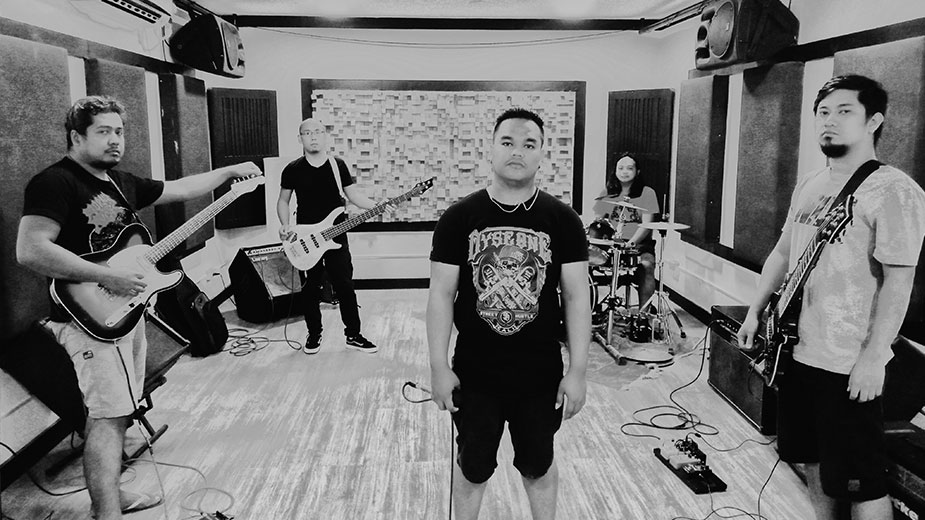 Carl happens to be one of those all-time local bass legends of Tacloban. Martin and the rest of the crew wanted to find a bassist in whom they could put their absolute trust on when it came to performance-level musicianship, and Carl absolutely fit the bill. Carl has a lot of locally famed bands in his belt; among them are LSR, Happy Hunting Grounds, Aimee & The Royal Skavengers, etc. He's certainly been around the block, and he picks his bands well. To him, joining Descended to Salvage was an opportunity as well as a challenge.
Descended to Salvage's songs are a sweeping diffusion of Metal complexity and straightforward rockin'. The song 'Quest', composed by Kempz, is about people — as stated by him in the waray-waray colloquialism "nga maluya it dug-han". However, he acknowledges that there is a positive light to it. The other song 'Descended To Salvage', obviously taken from the name of their band (or vice versa), is actually about Jesus Christ when he died on the cross as a sacrifice and went down to hell to save us from our sins.
We learned a lot from Descended To Salvage when they made their visit to KBOX Studios for an interview. Apart from having a bit of forbearance in their demeanor, they're actually very passionate especially when it comes to performance. They're also good natured and down-to-earth, and wish to advise younger generations not to give up on music or limit themselves in any way. Descended To Salvage is all about practice, passion, and unwavering confidence, and they all hail these as some of the absolute keys to success in music and headbanging.