NRS is a band with elements of Ska, Reggae, Punk, Funk and Alternative Rock aspects fused together. This came about due to Cheno Margallo (Vocals, Guitars) and his creative aspiration to incorporate various genres and influences into their music. However, they suggest a simpler term, in that they could be a Progressive Rock and Reggae band. NRS means 'New Riddim Show'. They decided to trim it down to just three letters mostly because announcers or hosts would usually get it wrong.
NRS started around their high school years, although Cheno is the only remaining original member of the band. Most of the initial members left sometime during college. Concurrently, he plays guitars for Karasak Hill (a great Ska band from Palo) from time to time. Some of his influences are Bob Marley, Put3ska, etc. He is mainly self-taught on the guitar and composes with the melody in mind, primarily. He writes lyrics based on the tune, drafts the fundamental structure of the song, and then allows the rest of the group to add more elements for finalization.
Cheno wanted to include some brass instruments for the sound he wanted for the band, so he decided to recruit Palo Ambassadors members Earl Josh Badidles (Trumpet) in 2012 and Ivo Cornelius Brecio (Saxophone) in 2014. Earl picked up the Trumpet around 2007 when he was in the third grade. While most of us were probably playing marbles in our schoolyard, Earl was already blowing his horn. His first influence is Chuck Mangione. Ivo learned to play the flute at a young age and it was only later that he picked up the saxophone. Like the trumpet player, Ivo started around 2007. He's been mainly influenced by Kenny G.
Newer additions to the group include Jhonrhod Cornista (Bass), who belongs to various other bands, but he's also proud to be part of NRS as their bassist. What's more, he's a good drummer, as well. Next is Gardo Melgar (Drums), who is actually from Island Paradise (a great Reggae Band from Tacloban) — or I.P.O.T.S, if you will — but he's happy to play drums for NRS. He first picked up the guitar at an early age but switched to drums as a prime instrument after finding out that he was quite good at it.
In an interview for KBOXTV, they expressed respective reasons for being a musician. Cheno admits that — aside from passion — being in a band allows him the opportunity to express his feelings without much backlash. For Earl, belonging to this group is comparable to being in a family, and that's why he likes it. Ivo comes from a long line of musicians and he wishes to continue with that tradition. Jhonrhod likes being in a band simply because it makes him happy and all his problems seem to go away when he's performing. For Gardo, being a musician is a calling, and he feels honoured especially when he happens to be the first in his family to take up the musician's mantle.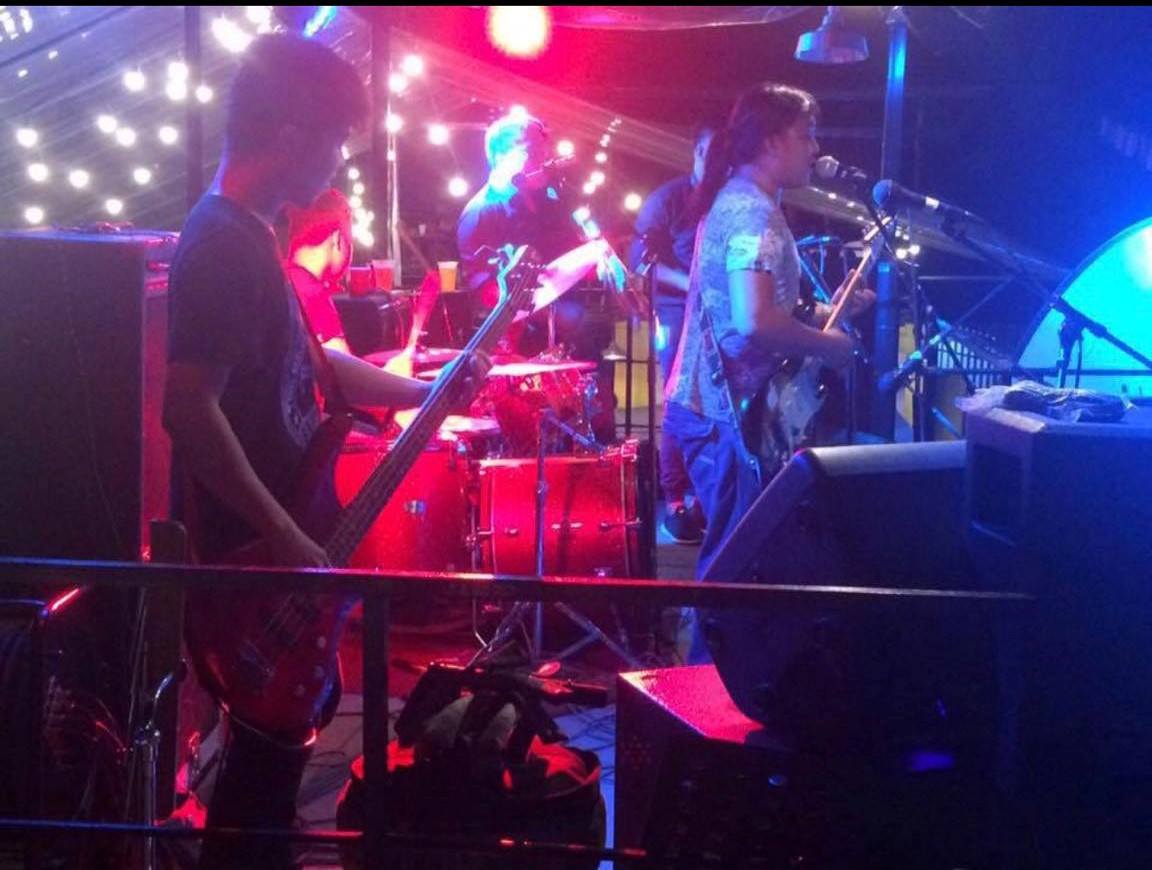 NRS performed two of their songs during the interview. Salita, composed by Cheno, is about the freedom and choice to express each and every one of our opinions. The other song, Mali'y Gawin Mong Tama is a more recent song. It's all about morals – the basics of right and wrong, how to correct your mistakes, and self-absolution.
NRS is a force to be reckoned with, especially recently. In 2018, they racked up two championships in two separate battle of the bands contests — one in Tacloban, and one in Balangkayan. They feel blessed to have received such accolades; especially considering that in their early days, they had to struggle to join competitions due to lack of financial resources. Win or lose, however, it didn't matter. They relished the experience. In the end, it was all worth it, and they're not even done yet. They'll keep pushing forward and upwards, until they reach the summit. They look to the future and dream of a lasting musical legacy, hopefully through an album and a national level of acknowledgment so they can inspire succeeding generations.