Samoan is an alternative punk rock band that more than likely surpasses the boundaries of genres that've been set upon them. Curiously, the name of their band came from watching a lot of wrestling shows on television — combined with the fact they admired certain aspects of Samoan Polynesian Culture. Ace Loreche (Vocals, Guitar) and John Marvic Tumamak (Drums) first formed the core of the band during their high school years. Jeremy Lumapas (Bass) joined next, then Renren Baoy (Lead Guitar) followed suit.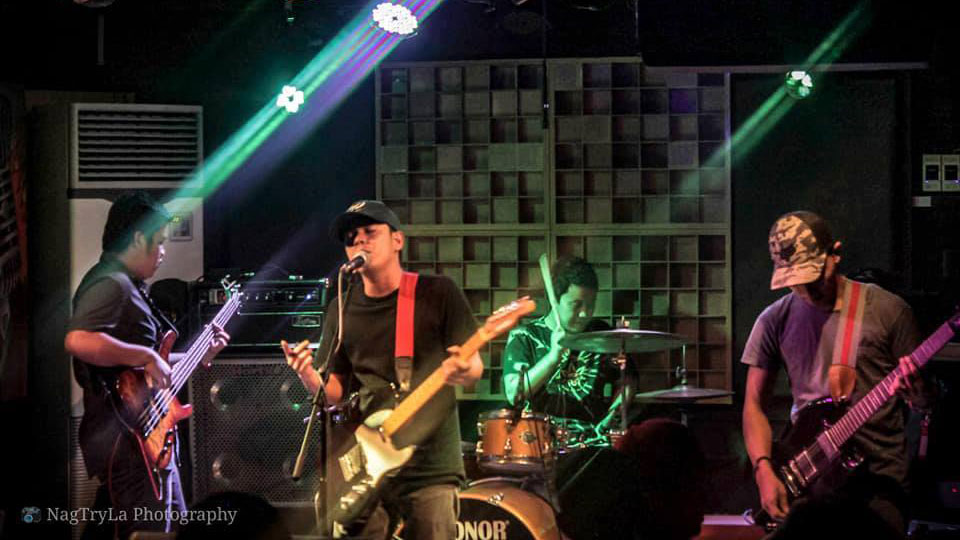 Ace started writing for the band around the time after Yolanda. He still happens to be the main composer. Sometimes he writes a song that's about 80% finished, and then he calls on the rest of the members to pitch in their ideas. He plays rhythm guitar for the group, but interestingly, he's only played that instrument for the band very recently. He hopes to record an album someday.
Like most drummers in Tacloban, John is self-taught. He used to watch DVDs of his father's collection of Eagles and Beegees live concerts, particularly the guy who sang vocals while simultaneously playing drums. Surprisingly, he wasn't exposed much to classic rock, considering his roots. Instead, he took a giant leap forward towards alternative and modern punk rock.
Jeremy joined Samoan in 2014. Before that, when his friend let him listen to a Red Hot Chili Peppers album (and that time he saw Flea performing half naked, presumably on a DVD), Jeremy was amazed and knew instantly that he wanted to emulate the awesome Bass god. Someday, he hopes to do a world tour with his band, just like RHCP.
Renren happens to be the latest member to join their ranks. He listened to a lot of Paramore during high school and that's what inspired him to pick up the guitar around 2011. Although, it's worth noting that it was actually a friend who persuaded him to play in a band. When Samoan asked Renren to join, he gladly accepted. He now performs his duties as lead guitar for the group.
Ace acknowledges that Samoan's sound has a lot of punk and alternative aspects, but he also suggests that there is potentially more to them than just these categories. When they visited KBOX Studios for an interview, we saw what Ace meant, and we happened to agree, especially after their performance of two original songs.
Escape is a mirthfully relaxing song that's also filled with despondent overtones. Composed by Ace, it's mostly talking about a remedy of sorts for people who have problems with anxiety, depression, or other psychological difficulties. The other song, Light, talks mostly about the paths one has chosen and that these serve as reminders of where to go — analogous to guideposts or lighthouses for ships. Like what that Bob Marley song says, "In this bright future, you can't forget your past".
Considering their compositions have a lot of depth and meaning in them, it would be totally unfair to just pin the Punk Rock sound on this group and leave it at that. Yes, they are an alternative punk band, but their musicality shows they aren't lost on colorful clichés that attempt to box them in. Sometimes they wish they could just invent a new genre and call it 'freedom'. That would be fitting. Samoan doesn't need names for what they are, because they have it in them to break out, evolve, and just keep rocking.