Lost Semen Reunion has been around for 21 years. Main members Riza Makabenta and Dandee Grafil shared the band's history with KBOX TV.
The band was assembled in 1996 with founders Riza on guitars and Simon Deguia YRellesiva on bass guitar. Wendell Bardos played the drums and Dante Jocson was the vocals when they started playing cover songs.
Tacloban City music-scene icon in the name of Jerby Santo encouraged Riza to do the vocals instead. Dandee took the guitar assignment and Wa Wie Cabelin played the drums. Together with Riza and Simon, the group played their first gig as Lost Semen Reunion on February 11, 1997.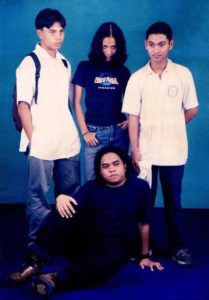 Clash of personalities was a constant element of the band, which produced good results when Riza, Dandee, Simon, and Wa Wie played together as a group. This non-typical chemistry reached to a hiatus when all members decided to compete in a battle of the bands way back 1998. This competition was a turning point of the band's history as it was a make or break for the group. If they win, they will continue as a band. If they had lost, it would have been the end of Lost Semen Reunion.
Lost Semen Reunion's music is a fusion of hard rock and alternative grunge material. However, the syncopated rhythms and arrangements differentiate the band's treatment on this genre. Performed live in this interview at the KBOX STUDIOS live room, Moodswings and All About You takes us to a unique rock n' roll texture that defines the distinct LSR sound in the local music scene 21 years and counting.
Lost Semen Reunion achievements include; SMB Battle of the Bands Regional Champion (2000), FREEGO Jeans BOTB Grand Champion (2002-Cebu City), Global Battle of the Bands Visayas finalist (2004), Champion Muziklaban Finals (2005-Cebu City). They also released their self-titled album in 2002 under TIKI Sound, an independent label.
The highest achievement of Lost Semen Reunion was in 2002. The band was nominated for Best New Artist in the NU 107-Cebu Rock Awards. Urbandub grabbed the award but the recognition established the band's name in a much wider audience.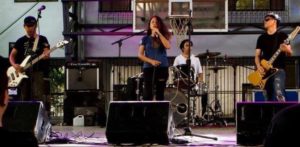 Riza and Dandee had Carleux Solite on bass back in 2014 and acquired Mot Mot to play the drums late 2017 replacing Wa Wie due to schedule concerns. This is the Lost Semen Reunion at 21 years today.
Other musicians who have had played with LSR throughout the years; Ramon Carlos Castillo – Bass, Kent Nemenzo – drums, Gardo Melgar – Drums, Francis Yu- Bass, and Kevin Palaña – Drums.
KBOX TV features existing and new talents. It will also recognize works from Region 8's ancestral past and promote the campaign to document unwritten and lost records that are vital in the Waray-Waray heritage. Check our website www.kboxstudios.com in case you miss it live on TV. You can also subscribe to the KBOX Youtube Channel and check what we have been up to.