Jaydi and Joffet is a duo that brings novelty to the mainstream and hypes it up with a groovy mix of ballad and hip-hop lightheartedness. Though they haven't really have a name yet for their tandem, they probably don't need it—simply because they've already got their individual names marked up as two of Tacloban's finest artists. Their songs are a real hit on local radio stations in Tacloban.
Jaydi Laviña grew up in the late 90s while listening to his older brother's collection of Rap music. Jaydi Laviña's first public performance was around 2012, but before that, he was already writing his own songs. Jaydi chooses to write lyrics in the Waray-waray tongue. He wishes to promote our language simply because, at one time in Laguna, he had been wistful and missed listening to his native dialect. Due to nostalgia, he wished for more Waray-waray songs on the radio. Eventually, he started honing his skills as a rapper and then returned to Tacloban hoping to contribute to the local music scene.
Jaydi's songs may mostly be about proclamations of love and all the things one would try to achieve and keep said love (almost regardless of personal cost), but it is interesting to know that he often imagines a story and a character and writes it all down then turns it into a song. It's as if he actually lived through that character's life.
Jaydi and Joffet met each other because they were both members of the Pag-asa Youth Association of the Philippines (PYAP). Jaydi had been looking for a partner who could sing awesome chorus parts and Joffet fit the bill. Joffet Ocena was a first runner-up of Season 10's Leyte Idol, as well as a winner of various singing competitions. In fact, Joffet won the first contest he participated in at Robinson's Mall in 2011. He calls it 'luck'. Nevertheless, that win boosted his confidence in performing at public venues.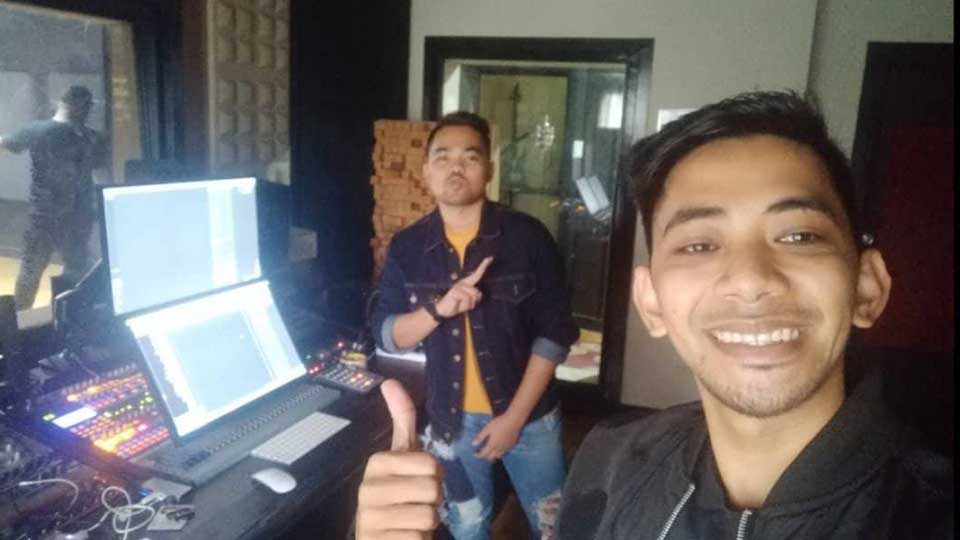 Joffet Ocena started singing when he was very young, mainly because of his mother who loved to sing during Karaoke parties. Even without vocal coaches, nor voice lessons, he managed to learn all on his own by listening to other people and then applying it to his own style of singing. His influences are mostly ballad songs. He credits his achievements due to experience and to self-confidence. He is not bragging, in fact he admits to having lost many other competitions; but because he loves what he does, he never gives up, and most likely never will. It is his passion.
Jaydi and Joffet are a powerful tandem in the local Tacloban music scene. Their songs are melodic, catchy, and well thought out. They admit to tuning in to the local radio and listening to the various local bands and rappers of Tacloban and affirms to drawing knowledge from them. He is grateful for the local artists who came before him, especially of the fact that they'd somehow influenced him. In truth, he sees them as having paved the way for him to make his own mark on the local scene. Jaydi and Joffet hopes to pass on what they have acquired to the younger generation so that they too can flourish.